Ian sings Imagine at the Abbey ceremony.
RFK Walk to Remember - June 6, 1968
Kenmore Square gathering during RFK Walk
The Life Experience School is a Path with Heart
Welcome to the Life Experience Community Website
The Life Experience School Day Program is conducting all activities online.  Visit us at LES Online Website: 



The Life Experience School is celebrating its 48th year
of peace education!
"The school operates under a non-hierachial (laissez-faire) style of leadership, similar to a Quaker Meeting in order to highlight the unique gifts and talents of staff and students alike."
– Lewis Randa, Founder
STONEWALK
VICTIMS OF PANDEMICS WORLDWIDE
受害者 泛美 全世界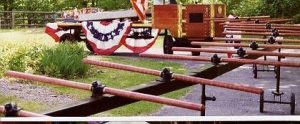 .
Announcing plans for Stonewalk (2021?) that addresses the global pandemic of COVID – 19
Plans are underway to organize a Stonewalk that commemorates Victim of Pandemics Worldwide (and acknowledges the extraordinary contribution and sacrifices of healthcare and essential service workers throughout the world). The stone would possibly carry these words, engraved in English, Chinese, Italian and Spanish:  VICTIMS OF PANDEMICS WORLDWIDE – 受害者 泛美 全世界 – VITTIME DI PANDEMIE IN TUTTO IL MONDO  – VÍCTIMAS DE PANDEMIA EN TODO EL MUNDO.

---